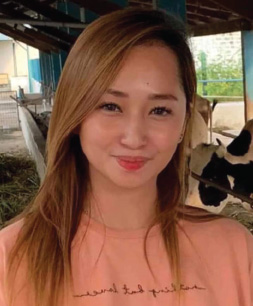 To Our Valued Customer,
Ecoleon Air Conditioning Services aims to be an independent company by which is able to give a customer a satisfying service through the help of my hardworking team of skillful technicians, installers and staffs who flourished their skills and knowledge in providing services in order to meet the expectation of our respected clients. Thus, with great determination, we are putting our passion to fulfill our customers' demands and concerns in rendering our top quality air conditioning services in the Philippines.
Our company has focused on offering services by implementing integrity, transparency and honesty towards our clients. Through this, we envisioned to grow not just a profitable company but also, to have mutually beneficial relationship with our customers through our values; providing comfort and assistance by offering and giving professional services.
We are greatly encourage to prove our competence in rendering good quality services and assistance while securing that we, at the same time are establishing our utmost respect and priority to our clients' needs and concerns. Thus, will leave them with satisfaction and content.
Kind Regards,
NELIA IGNACIO
CEO
Achievement Of CEO
As a business endeavor, I have attained of establishing Ecorejp Marketing Services; whose office was situated Taguig City by which has been operated for almost five years; its nature is of becoming middle company for the importation business such as Japan Surplus between Philippines and Japan.
In the long run, I have obtained the support and assistance of some humble and reputable business partners with Mr. Yu Kinoshita of Ecoregroup Co. Ltd Japan which exports Japan Surplus Containers to Philippines, and their partners, big retail shops that mainly supplies Japanese kitchen equipment of restaurants located in Quezon City and Japan Auction which has 3 auction branches located in the province of Cavite and Laguna, selling bundles and varieties of Japan surplus items to some aspiring local entrepreneurs and buyers.