Taken from the new building of Franke Food Services
located at Malvar, Batangas.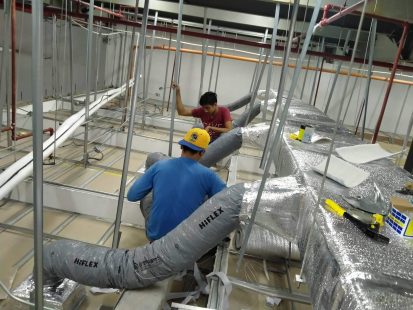 Piping works for duct type units
Air conditioning is truly one of the most in demand in the market currently. Most of the companies use aircon for more comfortable workplace. We are glad that Ecoleon's latest and first VRF project, Franke Food Services. With our partnership with our Japanese investor we provide high quality works and maintenance.
For maintenance, repair and cleaning, you may contact us at 0966-400-2286 or you may send us an e-mail at ecoleoncavite@gmail.com.