Today we had done 6units aircon cleaning including high place in condominium located Manila city.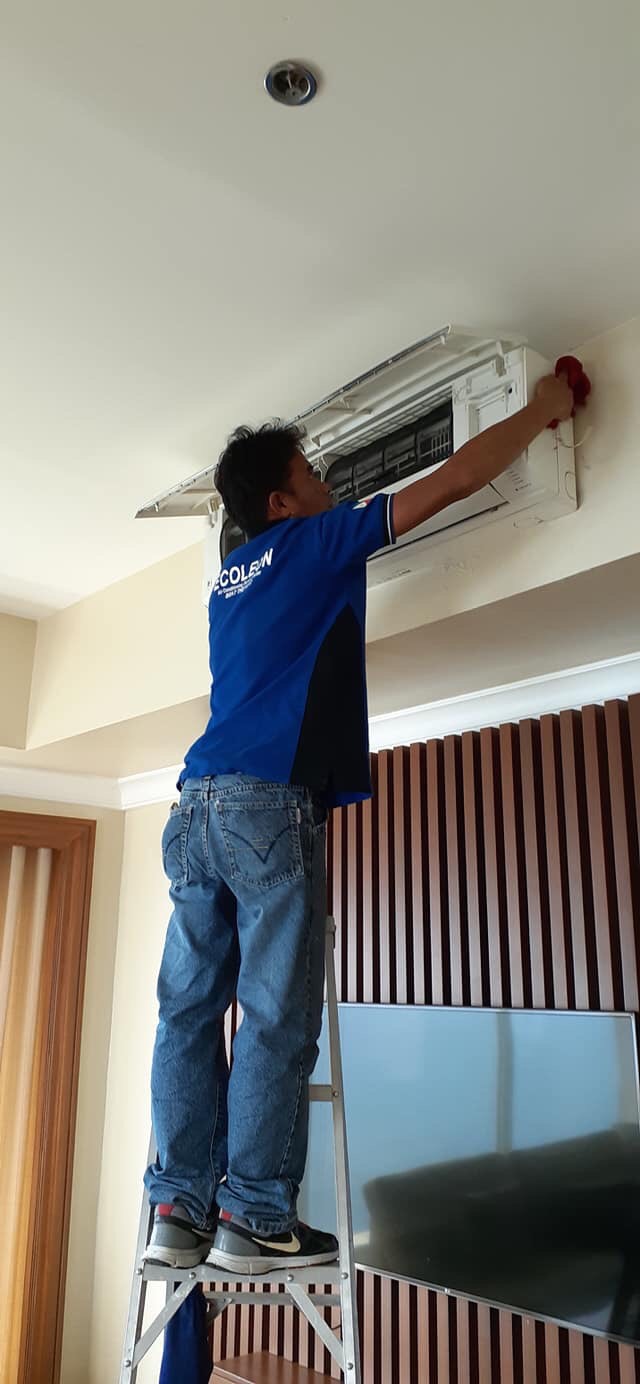 Our technician put cover out one by one.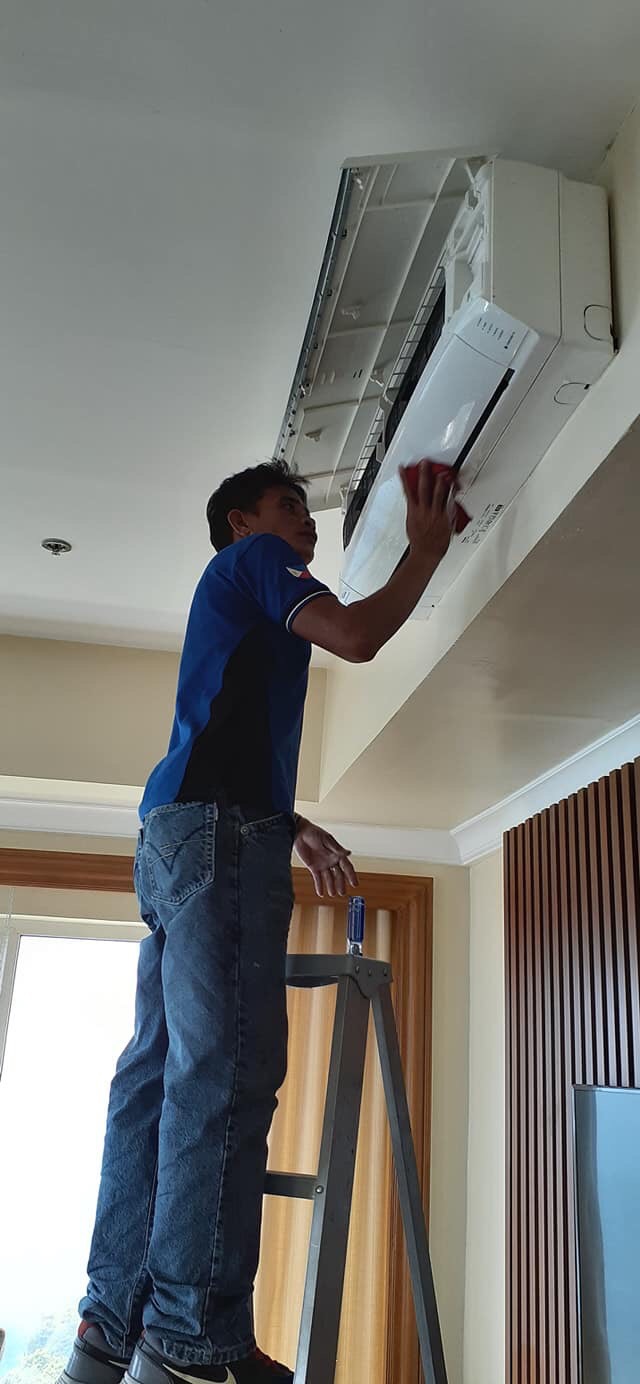 There are many dusts in the units.
It disturbs to making cool air.
After covered the units, we clean the aircon by high pressure machine.
The out door units is so dangerous place but our staff walk to the unit.
If  your air conditioner cannot be cold, please contact us.
Our professional  technician will go to your home and check up the aircon immediately.