We ECOLEON are authorized by GREE now!
GREE company is No.1 seller in family type aircon in the world.
Also they manufacture famous Japanese makers aircon as OEM.
They will expand their sales more in Philippines market with direct shops and dealers from now on.
We will also try to help their vision as dealer contractor.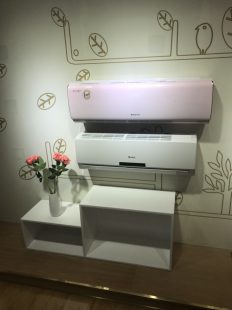 Fashionable GREE's aircon products.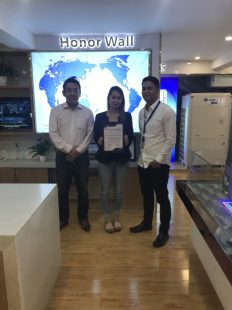 Our CEO Nellia Ingacio and GREE coordinator.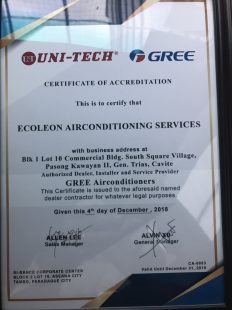 CERTIFICATE OF ACCREDITATION